Women are amazingly powerful. They bring life into the world, can balance home and business, and traditionally keep the household running—all while maintaining the day-to-day operations required in today's 21st Century life.
Did you know that women are the most powerful consumers on the planet? Not only is Women Consumerism gaining strength, but their incomes across the world reached the trillions in 2018. Women as consumers are a force to be reckoned with.
Consider these facts about the power of women consumers: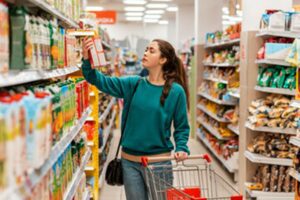 Women Lead the Consumer Economy.
According to multiple sources, women account for up to 80% of consumer purchasing in several key categories. This includes, but is not limited to:
Groceries and pet food/supplies.
New Home purchases.
Relocation Services.
Online shopping
Back-to-school shopping.
Gas purchases.
Clothing and retail store purchases.
Vacation planning.
Women may not even be purchasing many of these consumer products for themselves. More often than not, women are purchasing on behalf of the entire household including their partner/spouse, children, and even the house pets. And don't believe they do not have the power or influence over other people's purchases!
Spending Habits of Women.
Women are known to be more selective of their purchases versus men. They are willing to be more patient and spend more time researching products and services before moving forward with the purchase.
Women are more decisive and not usually impulsive with purchases as they aim to have their needs met versus a quick buy. As Tom Hinton, president of the American Consumer Council, has said, "Women are great shoppers whereas men just want to buy something and be done."  Consumer research has proven that men typically are more straightforward in their purchases, and in-and-out of a store whereas women tend to take their time—and may not even purchase anything after careful thought. Men rarely leave a store or website empty handed!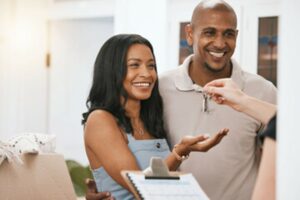 Real Estate Prowess.
Many people may be shocked that women account for 91% of new home purchases. Not only are they typically the gender who begins the online house hunt, but they also are the ones who generally contact the real estate agent to get the ball rolling.
After going to view homes that are best fitted for their families, women are known to be the negotiators. They ultimately will get the final say on which house to move forward and place a bid on.
Women and Sports.
Women account for over half of the major league soccer fans—and spend a fortune to don the apparel of their favorite teams. They additionally account for almost half of MLB, NFL, NHL, and NBA fans.
Not only do they purchase tickets to watch the games in person, but they also purchase apparel and home décor for themselves and their families. More than 50 million women tuned in to watch the Super Bowl last year, far surpassing the 24.5 million that watched the Oscars and 23.8 million who watched the Emmys. And, it was women who hosted over 55% of the Super Bowl parties in their homes!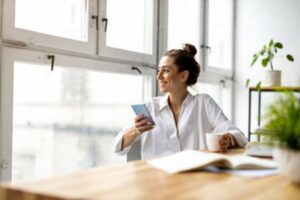 Women and Business.
The U.S. Department of Labor revealed that 1-in-11 women own a business in America. They are a driving force behind the wealth in the USA—and are gaining more power by the year. Their contribution not only comes in the form of purchasing consumer goods—they are fueling the economy and generating trillions in income each year.
Economic experts tell us that over the next 10 years, women will control around two-thirds of the total American consumer wealth. They are also on the path to becoming the beneficiaries of the largest transference of wealth that the U.S. has ever seen in its history. The U.S. Department of Commerce, Economics and Statistics Administration shared that full-time female employees have increased by a whopping 315% since 1979.
Women and Technology:
One may assume that technology is a man's forte, yet the facts tell a different story. Women gamers that are over 55 years old spend more time gaming online than men between the ages of 15 and 24 years old.
Around half of women immerse themselves in social media, which can then be attributed to learning about the world's latest consumer product trends and crazes. According to the Consumer Electronics Association, the products that women tend to purchase more than men include:
Smartphones
Tablets
Laptops
HDTVs
Digital cameras
Headphones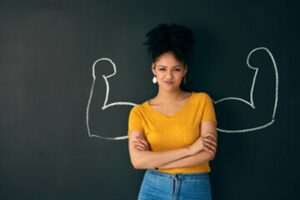 The Bottom Line:
Women lead the way in consumer product buying. They boast impressive purchase power and typically make the executive financial decisions of the household. The American Consumer Council reports that 58% of its 375,000 members are women.
So, as women business owners increase, their profits and incomes follow suit. They are responsible for the majority of purchases within the home, for their children, new home purchases, vehicles, and travel.
Women are finally getting the awareness and credit for being the country's most powerful consumers.