Accountability and responsibility are two of the most important practices between people and businesses. Without them, chaos can ensue, and nothing gets accomplished. We all have a civic duty to protect the environment in which we live in the best interests of society.
It is imperative to practice accountability and responsibility for a variety of reasons. Rearing our children to learn these notions at a young age can greatly improve society as a whole.
Here is everything you need to know about accountability and responsibility in society: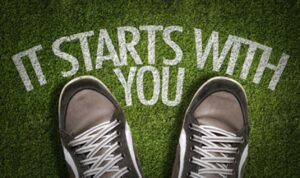 What is Accountability and Responsibility?
Although the two terms sound similar, they have their differences.
Accountability
Accountability refers to "the acceptance of responsibility for honest and ethical conduct toward others." In terms of the business world, accountability can cover employees, employers, shareholders, customers, and the community it serves. It is in reference to implying a willingness to be open to critique based on the business' performance.
Responsibility
This term refers to participating in what you are supposed to be doing. In terms of social responsibility, this notion refers to a "burden, commitment, or obligation that the members of a society have among themselves and with society itself." In other words, social responsibility means taking accountability for actions—whether positive or negative—that can affect the greater community.
Common Examples of Social Responsibility and Accountability
Many examples of these terms exist within society. Here are the most common: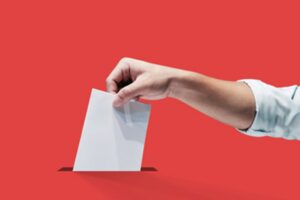 Exercising the right to vote
The right to vote became law in 1776 when the Declaration of Independence was written and signed. This right is unique to other countries as the United States is a democratic society.
The right to vote must be exercised to have a hand in how our society and communities function. Voting is considered a part of our civic duty, and every vote matters. As a whole, our voices can make a difference in the world that we live in.
Setting an example for children
Another crucial social responsibility is to rear children in a way that is healthy for not only themselves but for the society that they live in. Teaching children to be kind, patient, compassionate, and respectful is the fastest way to ensure society stays safe and accountable.
By leading as an example, children can easily follow the rules and behaviors that are expected of them—and the ones that are not acceptable. Accountability breeds following through on responsibilities and makes the world run smoother for everyone.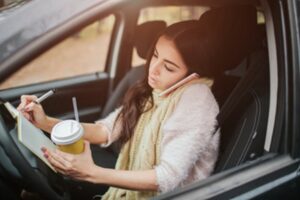 Safety behind the wheel
Over 2 million car accidents happen every year. These accidents can lead to devastating results such as permanent disability—and even death. Being responsible and accountable behind the wheel greatly improves the safety of others around you.
The most common forms of negligence behind the wheel include but are not limited to:
Driving while intoxicated
Distracted driving i.e. texting
Aggressive driving i.e. tailgating
Failure to signal or stop
Excessive speeding
And more
By not being mindful, responsible, or accountable on the road, the chances of accidents greatly increase. Each person behind the wheel is wholeheartedly responsible for doing their part in ensuring the roads are as safe as they can be for other drivers and pedestrians.
Environmental preservation efforts
It is no surprise that global warming and climate change are greatly affecting our whole. This terrifying notion can be reduced—and even prevented—if we all come together. Each member of society can do their part to save the environment.
From helping plant trees to proactively ridding our households of plastic, we can make a difference. Carpooling can reduce our carbon footprint, recycling can rid our landfills of non-biodegradable materials and being reused, and engage in more ethical labor practices.
Bottom Line
Social accountability and responsibility are something we each must pay attention to. We must serve our world in the best interests of our environment and society.
Every action, vote, and preservation effort matters. By teaching our children how to be accountable and responsible, we ensure the safety and protection of our Earth in the future for the next generations to come.